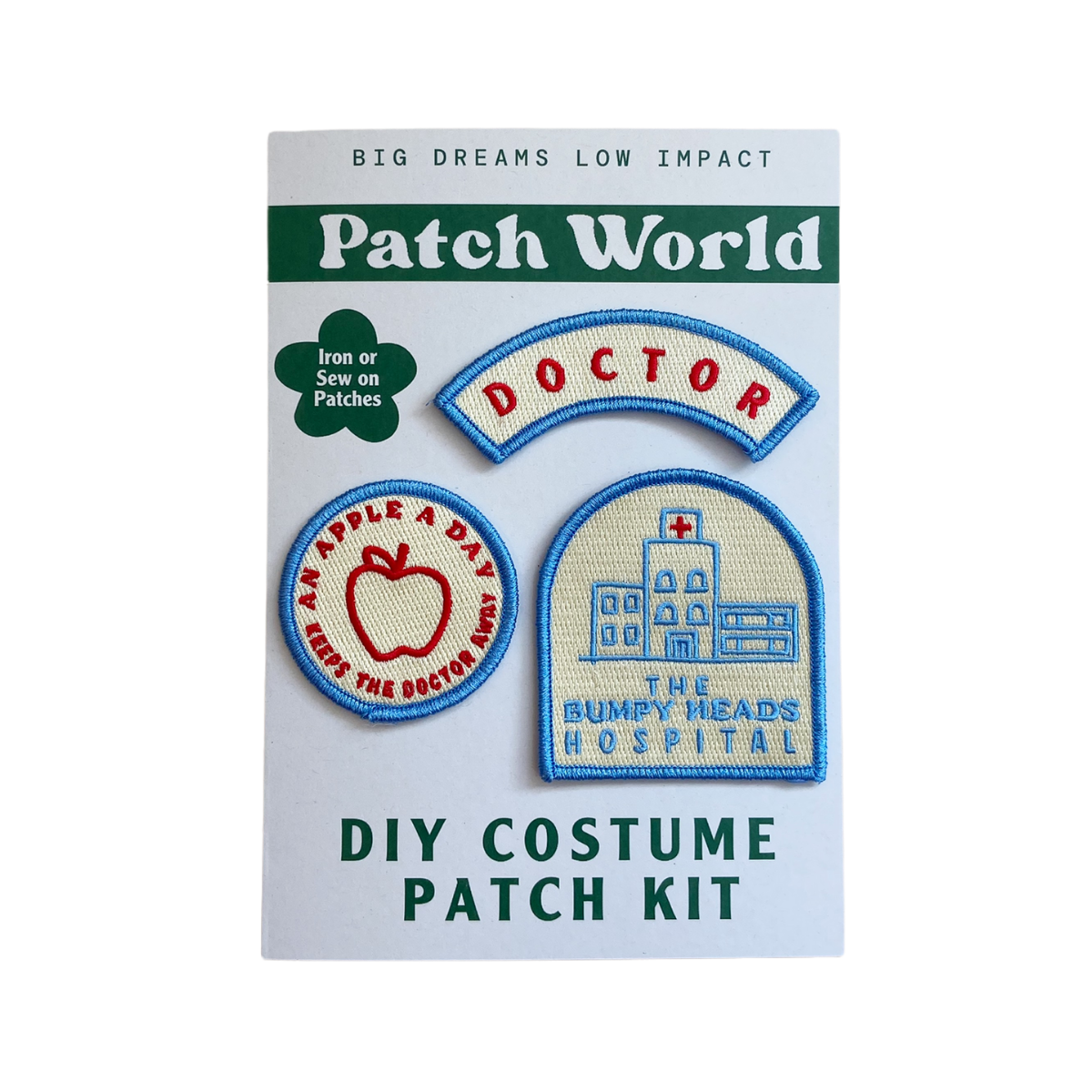 Patch World - DIY Doctor Costume Kit
£9.00
Regular price
£17.00
Instantly transform existing clothes into a sustainable Doctor's Costume. Featuring a Doctor's name badge, an 'Eat an Apple a Day' slogan patch, and a 'Bumpyheads Hospital' logo patch.

The DIY Costume Patch Kit is a collection of three patches. Leaving room for the child's imagination, we keep simplicity at the heart of the design.
The DIY Costume Kit arrives packaged on an A5 recycled cardboard activity-booklet to encourage conversation around sustainability and play.
How to use:
We recommend sewing the patches on for the most sustainable solution, allowing you to switch the patches to new clothes as your child grows, or to hand down. Alternatively, patches can be ironed on for a more instant costume. 
By Patch World
---
Patch World - DIY Doctor Costume Kit
£9.00
Regular price
£17.00